90-Days to Freedom on Your Terms!
(The FAM teaches you step-by-step. )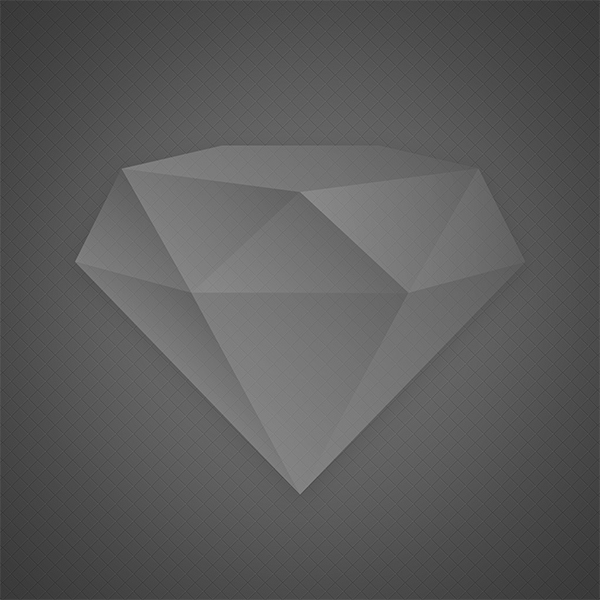 Get the essential support you need:
Develop your Brand and Quickly launch a VALUE-driven businessfrom scratch. The right way. Avoid time-wasters.
Build loyal (paying) subscribers that grow with you and happily send you more loyal subscribers.
Experience 'No-Excuse' accountability as you show proof-of-progress and get amazing support and guidance.
Break self-limiting behaviors: Get critical, tension-level check-ups that uncover and break Ego, Perfectionism and Misplaced Energy. No other program does this, yet it's absolutely critical to your success!
Focusing the right way will change your life.
Do you dream of waking up and doing exactly what you want, connecting with people who value you, and actually building wealth while doing it?  Whether you dream of offering a product, service, a book, entertainment, whatever.... your unique life experiences have prepared you for this moment.  It's so much easier than you may think (I wish I'd learned sooner and saved myself an incredible amount of time and money).  The moment I changed my focus it all clicked for me. I realized I didn't need a huge budget, a superstar presence or a big social following to create value that people would appreciate and pay to receive.  Focusing on the wrong things, like social media vanity metrics, distracted me from actually making money.  Don't be fooled by the number of someone else's 'Likes'.  Those 'likes' are likely not building wealth if the focus is off.  You have everything you need right now, to create income on demand. It's simply a matter of focusing on the right steps, in the right order, using a system that gets the right results.  One that radically shifts your focus on your unique life experience and gifts, and the incredible value they can create.  We vastly underestimate ourselves because we focus incorrectly
When you focus on the wrong things, your dream falls apart for three reasons:  
Time: You tell yourself you don't have enough of it. 
Money: You convince yourself you cannot spare it.
Belief: You simply don't believe you can do it (you're not clear on the best actions to take to get the right results.)
I know what it's like not knowing where to start, having little time and even less guidance on how to actually build significant, consistent income so that you could actually feel free. It's lonely, frustrating, expensive and incredibly time-consuming. Less than a year ago, I was burned-out and pretty confused.   I knew I was just as smart and capable as the next person, but I couldn't figure out what I was missing.  What was that elusive secret I needed to discover to fund my life doing what I truly love ? I was tired of wasting time and money trying to figure it all out.  There's so much information out there, yet I couldn't figure out where and how to focus.  I was all over the place!  I was running full-speed in the wrong direction and burning myself out in the process.  I had information overload and nothing was working for me.  So I decided to just focus on what felt right: getting clear on my message, adding extreme value to my few customers and using the same powerful data discovery techniques I use to add value to big companies: Something I completely took for granted. Finally, I confronted myself: My Ego, Perfectionism and Misplaced Energy.  Suddenly, I started looking at the information I collected and everything I learned very differently.  I started focusing differently! That's when my life changed and my efforts started paying me back!
"It's nice when people 'like' you. It's life-changing when they VALUE you."
I'm so grateful for that shift in focus. It saved my life. I no longer spend my days burned-out and stressed. Now I start my days with a round of tennis (my husband coaches me!) some meditation and a good breakfast. I've reduced my work schedule by half so I can be present for the people in my life who matter most. (That's HUGE for me!) I wake up to pleasant little emails like this that are the result of being valued by customers who happily refer me because they want to share that value with others.

I focus on creating value and building relationships. Occasionally I post on Facebook and get a few likes, but it's no longer my focus. Sure, it's nice when people 'like' you. It's life-changing when they VALUE you. What I've discovered in this short period of time is not hard or tricky. I happily started sharing my system with a few mid-lifers like me, who are thrilled to finally see their dreams come to life! I'm on a mission to help as many mid-life people as possible do the same. It hurts me to see so many talented, experience-rich individuals focusing in a way that limits their potential. That's why I created 'The FAM', a value-priced, time-saving success system I wish I had when I was searching. The incredible level of support The FAM offers is so important and personal to me. At its foundation are the tools to help you break through the Ego, Perfectionism and Misplaced Energy that feeds your excuses and distances you from the life you want. Word of mouth is spreading and I'm excited that my current classes are sold out! My next launch on June 3rd will be better than ever! The experiences and support of my FAM community just gets richer and more powerful! Join us! Read on and learn what the FAM has to offer. Join our Tribe for updates and to receive 10% off the next launch! Or, reserve your spot now and grab the extreme savings below! Both the 10% discount and the savings deal below will last until May 1st!
Excuse Breaker's Freedom Accelerator Masterminds offer so many benefits:

[vc_empty_space height="30px"]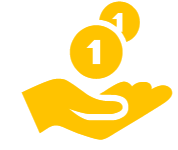 Amazing Level of Support!
Profitable Business Accelerators
Essential Loyalty-Building Strategies
[vc_empty_space height="30px"]
Among the extensive benefits you receive when you join the FAM, is the incredible level of support, accountability, and focus on breaking through the Ego, Perfectionism and Misplaced Energy that feed your excuses. No other program does this. It's the foundation of everything we do. You need a strong foundation to build wealth and freedom. The FAM is also specifically geared toward the unique challenges of mid-life people. With powerful and effective data discovery strategies, value-marketing techniques, revealing 'tension level' and 'progress-resistance' checkpoints, strict commitment deadlines, no-nonsense accountability and proof-of-progress spotlights, we dig deep, challenge each other and accelerate our bottom lines. You will get SUPPORT like none other I've personally seen, and I've seen and participated in some very good programs! Participants of the private forum support each other, give valuable feedback and advice and celebrate each other's success. We understand we are all in it together! We are a 'FAM'! You are guided and supported every step of the way AND experience true accountability for your progress. It's deeply satisfying to know your FAM is there for you!
[vc_empty_space height="30px"]
[vc_empty_space height="30px"]
[vc_empty_space height="30px"]
Clear-to-Launch
"The ultimate quick-start for mid-lifers to build wealth and freedom doing what they love."
If you have a dream business you want to bring to life ASAP, but never found the time, energy or focus to really make it happen, this exciting and challenging mastermind is for you. Whether it's a brand-new concept, or something you've sat on for years, this 90-day program will guide you through a focused, accelerated path to creating your value-driven business. NO EXCUSES! The path begins with getting you crystal-clear on your message and culminates with you successfully launching your tangible online business for maximum impact!
[ult_buttons btn_title="GET STARTED!" btn_align="ubtn-center" btn_size="ubtn-custom" btn_width="254" btn_height="74" btn_title_color="#ffffff" btn_bg_color="#57102c" icon_size="32" btn_icon_pos="ubtn-sep-icon-at-left" btn_border_style="solid" btn_color_border="#000000" btn_color_border_hover="#000000" btn_border_size="2" btn_radius="40" btn_font_size="desktop:20px;"]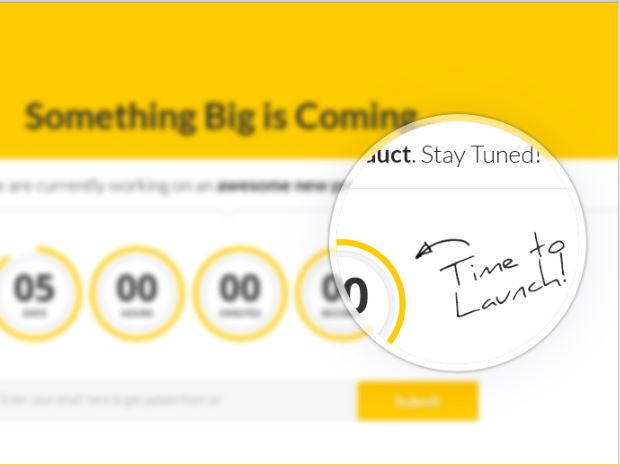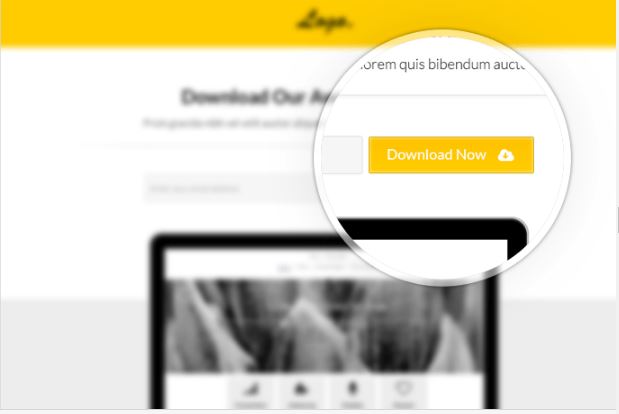 Takeoff!
Now that you've gotten your dream out of your head and into the world, 'Takeoff!' teaches you the most effective, accelerated way to build your tribe of loyal people who pay for your value, and send you more and more loyal, like-minded customers! This 90-day life-changing program is fun, intense, and will grow your business beyond what you may believe possible!
NOTE: Only those who have completed Clear-to-Launch, or have an existing business that has received an EXCUSE BREAKER WEBSITE REVIEW approval, are eligible to participate in Takeoff'. Get both as a package for an exceptional value!
[ult_buttons btn_title="GET VALUE BUNDLE!" btn_align="ubtn-center" btn_size="ubtn-custom" btn_width="254" btn_height="74" btn_title_color="#ffffff" btn_bg_color="#57102c" icon_size="32" btn_icon_pos="ubtn-sep-icon-at-left" btn_border_style="solid" btn_color_border="#000000" btn_color_border_hover="#000000" btn_border_size="2" btn_radius="40" btn_font_size="desktop:20px;"]
[vc_empty_space height="30px"]
[vc_empty_space height="30px"]
What You Get with the FAM...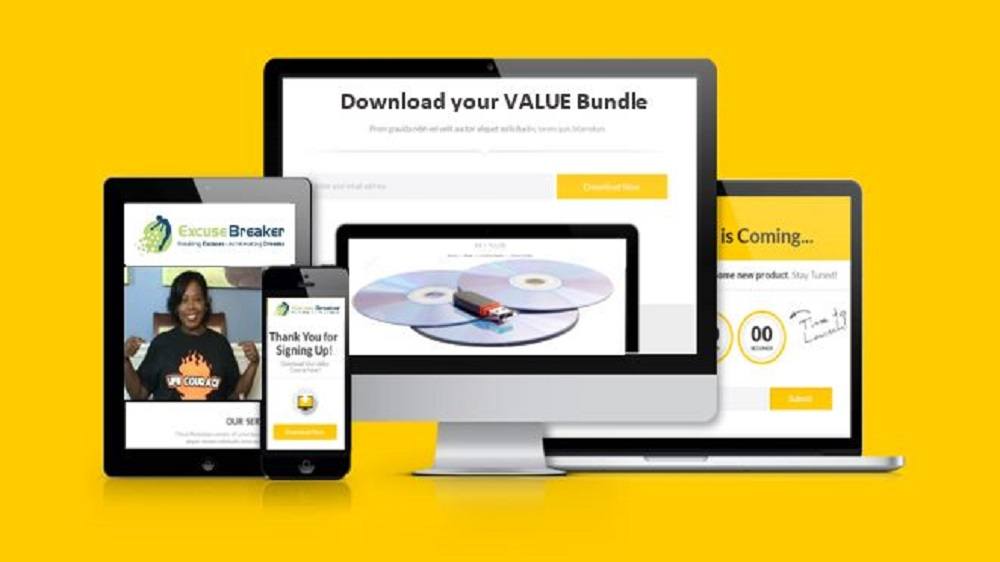 Dynamic Group Interaction. Because each person needs their spotlight and feedback!

Bi-weekly, 90-minute live call-in sessions designed for live interaction, individual presentations, and most critically, to teach the system you need to quickly move forward.
Between calls, you will use what you learned to make real progress in 2-week sprints. The FAM requires your ACTIVE participation and you must show PROOF of progress along the way!
Steadfast Accountability: Excuses are NOT welcome. Dream-building is absolutely required.

Periodic "progress-resistance" and "tension level" assessments. A Key part of the FAM.
Distilled (and very personalized) Branding Strategy

Accelerated Online Business Creation
Accelerated Website Development

Accelerated Plan for Growing a loyal "tribe" that values you!
​Up to 3 individual strategy sessions to help you break through mental roadblocks and hone your strategy.

(This benefit is available within the FAM package for a limited time!)

Live Spotlight Showcases: An exciting way to present your progress and get feedback!

​Exclusive access to the F

AM FB group to exchange ideas, share challenges, tips and tricks, support, and network with awesome, like-minded people.

PRICELESS!
Exclusive access to the private online video series, "Breaking Excuses".

Access to exclusive member-only bonus webinars!
NOTE: ONLY THOSE WHO HAVE COMPLETED 'Clear-to-Launch', OR HAVE AN EXISTING SMALL BUSINESS THAT HAS RECEIVED AN EXCUSE BREAKER WEBSITE REVIEW APPROVAL, ARE ELIGIBLE TO PARTICIPATE IN 'Takeoff'.

This is your time: Give yourself a chance to gain freedom doing what you love. No excuses.
Stop telling yourself you have no time or money. They're excuses. If you have  10 - 25 years to work at a job that doesn't fulfill you, you have 90 days to change your life!   If you can spend money on less important things, you can invest in yourself.  Doing nothing is much more costly!
​Do it now, before you lose your belief. You can absolutely do this.  Please don't talk yourself out of getting started today. As the saying goes,<> a year from now, you'll wish you had started today I've worked hard to remove all your excuses! The FAM is incredibly priced, packed full of value and gives you support like no other program I've seen.
Lock in your price now! The FAM is in its first year.  As much as I'd love to offer this price forever, the reality is, as the FAM grows, the price will increase to support the expanding platform. Join in this flagship year and lock in this amazing price for both programs now.  At the very minimum, Join Our Tribe to receive 10% off the next launch and to participate FREE in exclusive online bonus training, just for being a loyal subscriber!
30-Day Money-Back Guarantee
You are fully protected by my 100% Satisfaction-Guarantee. If you follow the programs exactly, and see no tangible results by completion, I will refund your money within 30 days of program completion. Your success is really important to me. It's the reason I created the FAM.  I want you to be very happy when you complete a FAM program. So happy, you'll want to continue to grow with me!
[vc_empty_space]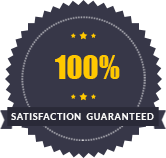 [vc_empty_space]

[vc_empty_space][ult_buttons btn_title="GET YOUR VALUE BUNDLE NOW!" btn_align="ubtn-center" btn_size="ubtn-custom" btn_width="545" btn_height="74" btn_title_color="#ffffff" btn_bg_color="#57102c" icon_size="32" btn_icon_pos="ubtn-sep-icon-at-left" btn_border_style="solid" btn_border_size="1" btn_radius="40" btn_font_size="desktop:20px;"]