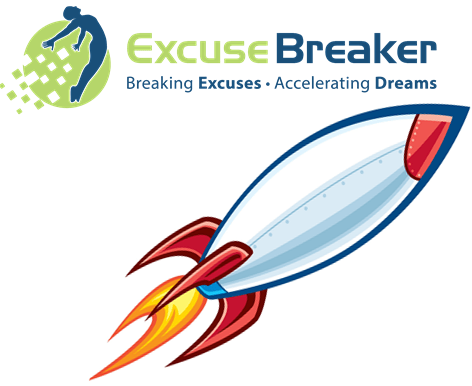 About the Excuse Breaker Challenge
We are VERY protective of our excuses! They help us deny our responsibility to do things we know we need to do, but make us feel vulnerable or uncomfortable in some way. So we use our excuses to put them off, laugh them off or completely ignore them as long as we can. All while CLAIMING to ourselves and others, that these things are SO important to us. The truth is, your excuses are all lies. You may already know this, or you may be so addicted to your excuses that your lies have become your truths.
The Excuse Breaker Challenge is designed to uncover the lies you tell yourself and get to the truth. The picture below shows you what it's like. Yes, I know. It's pretty brutal. But beneath the flowery little things you tell yourself is the not so pretty truth of what they reveal about you! Take the challenge by clicking the link below. Print it out and let me know how it goes!